Services Database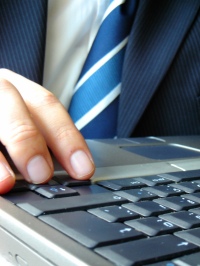 Services Introduction Page
At the top of this page you need to write a short introductory paragraph. Do not mention in it the items that are listed below in the services list, this is redundant. This intro should be used to reinforce the quality of your services, the geography of your operations and a call to action.
i.e. for a lawn care service
Our 15 years experience of helping home owners in the Auckland area means we are able to offer a diverse range of services, Please click on each for more information. If you would like to arrange an obligation free quotation please call us on 09 7348 2847

i.e. for a Lawyer
As you can see from our services list we are able to offer a wide range of legal services. If you would like to arrange to visit our Lower Hutt offices please call us on 04 876 543
Services Entries
The aim of this section of the site is to show your competence in your respective services, this in turn will build confidence in the mind of the reader and allow them to make the decision to call you as a result.
The danger of the services entry is writing way to much and going from 'informative and interesting' to 'waffling and boring'. Try to keep it short and to the point.
Things you should include in service entries include
Your skills in the area of the entry
Experience you have
Unique techniques or machinery you have to conduct the service
Benefits to the client
By keeping it brief and to the point, giving the client enough information to make a decision to call you and ensuring that you are accurate with your claims and description, your service entries will remain interesting to the potential client. Remember a 'Call to Action'.
i.e. For an accountant

Bookkeeping Services
Sometimes keeping on top of the day to day paperwork can become a hassle, especially if you are busy. If you are busy visiting customers, preparing quotations and actually conducting the work, sometimes the last thing you want to do is the books.

This is where we are able to help. We can do your day to day 'books' to give you a clearer picture of the position your company is in. We can also offer a weekly collection service to ensure that everything is up to date.

Don't let the paperwork slow you down. Let us help you to do more work and be confident in the knowledge that your books are being done correctly. If you would like to talk about your day to day bookkeeping needs, please call our office on 03 698 4562

i.e. for a builder
Alterations
Whether it is a simple matter of moving walls or remodeling a bathroom, through to a complete internal rebuild, our team of skilled and qualified tradesmen have many years experience in working with families to make the house they have to be the home they want it to be.

If you are intending to make alterations to your home, please call us. We will visit your home and are happy to discuss your plans without obligation.

The reason we prefer to visit sites is so we can understand
- The layout of the home
- The scope of what you wish to do
- Have a look around for any potential issues
- Get to know you a little more so we can work happily with you

Alterations to existing homes can be challenging and by trying to understand the situation before we start means we are able to anticipate issues and work out ways, within your budget, to minimise them.

Call us on 04 896 2365 to arrange a meeting, we are even able to come outside working hours and weekends for your convenience.

Images
Images on a services page are important. By using the right image you can reinforce your service and increase the confidence the viewer has in you.
The image needs to enhance the message not distract from it. Don't just put a picture of your van if you are a mobile locksmith, put a picture of you at work in a home so people can visualise and think of you helping them.
If you offer cleaning services, a picture from a dramatic angle, without giving too much detail will help to create that link.
Keeping your images interesting is essential. The chances are that the viewer of your site will also be looking at those of your competitors so you need to ensure you present yourself well.
You have a few seconds to gain the interest of your viewer. You have to do the equivalent of throwing salt in their eye to break their concentration and make them read your detail.
Do not just take images off other websites. Make sure you have the rights to use them. Your suppliers will often have photo resources for you to use.
Above all in your services page do not try to explain every little aspect of your service. You are trying to let the viewer know you are capable of helping them, answer their initial questions, but get them to call you and ask more focused questions.
Back...