How to Set up Suppliers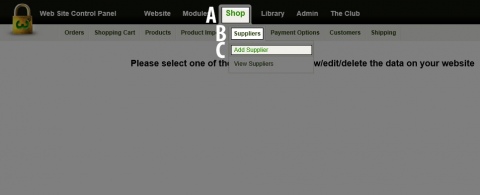 Click on the Image to Enlarge
(A) Click on Shop in the Black Bar.

(B) Rollover Suppliers in the grey bar.

(C) Select Add Supplier from the dropdown menu.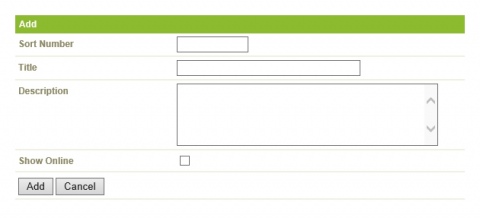 Click on the Image to Enlarge
Step 2
The following fields are available to be used.

Sort Number - the order the category shows

Title - The Name of the supplier

Description - What the Supplier does

View Online - Whether the Supplier is view-able online.
Step 3
When done click on the Add button at the bottom.
Back...