How to set up Additional Options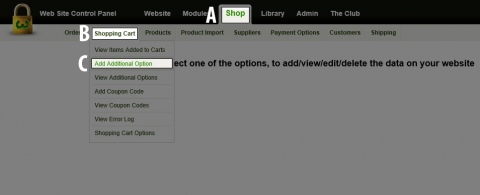 Click on the Image to Enlarge
Step 1
(A) Click on Shop in the Black bar.

(B) Roll over Shopping Cart in the grey bar.

(C) Select Add Additional Options from the dropdown menu.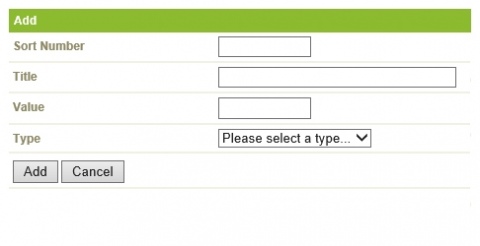 Click on the Image to Enlarge
Step 2
The following fields are available to be used.

Sort Number - the order the category shows

Title - eg Same Day Delivery or Gift Wrapping

Value - enter the amount here

Type - from the dropdown box select the option that applies to the charge you are setting up eg Same Day Delivery select Single Cost or for Gift Wrapping select Per item.
Step 3
Once finished, click on the Add Button.
Back...