How to Edit Customers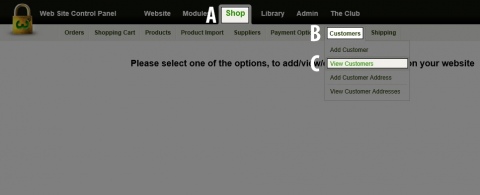 Click on the Image to Enlarge
Step 1
(A) Click on Shop in the Black Bar.

(B) Rollover Customers in the grey bar.

(C) Select View Customers from the dropdown menu.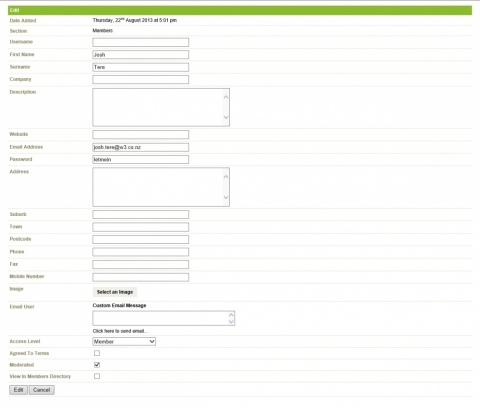 Click on the Image to Enlarge
Step 2
Click on the row that relates to the customer to view and edit their details.

Edit the customers details as required.
Step 3
When done, click on the edit button at the bottom.
Back...