How to Add Shipping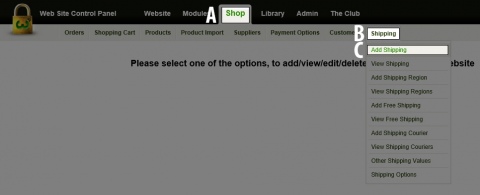 Click on the Image to Enlarge
Step 1
(A) Click on Shop in the Black bar.

(B) Rollover Shipping in the grey bar.

(C) Select Add Shipping from the dropdown menu.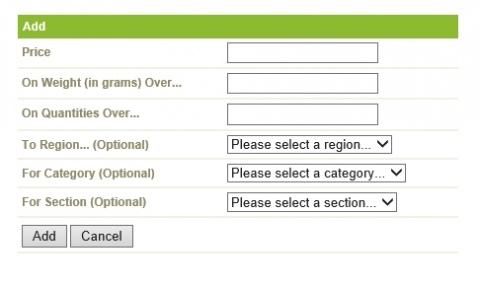 Click on the Image to Enlarge
Step 2
The following fields are available to be used


Price - the order the category shows

On Weight (in grams) Over... -

On Quantities Over... -

To Region... -

For Category -

For Section (Optional) -
Step 3
Once finished please click on Add button at the bottom of the page.
Back...